A n J Construction is a handyman and light construction business here to meet your needs. We are located in the Concord/Charlotte, North Carolina area.
With over 20 years of experience in construction we can do a wide range of repairs and remodels in any part of your home, business, or restaurant. We provide a vast array of services from broken blinds and windows, door replacements, bathroom remodels, repairs, handyman work, kitchen remodels, to complete room remodels and decks we do it all.
When you are looking for a reputable company to service your maintenance needs, A n J Construction has the expertise you are looking for. We believe satisfied customers are the best way to attract new customers and our record of that is our client referrals that have built our business.
Working and Living to bring honor to God through the talents He has given me.
Call A n J Construction at 704-609-4445.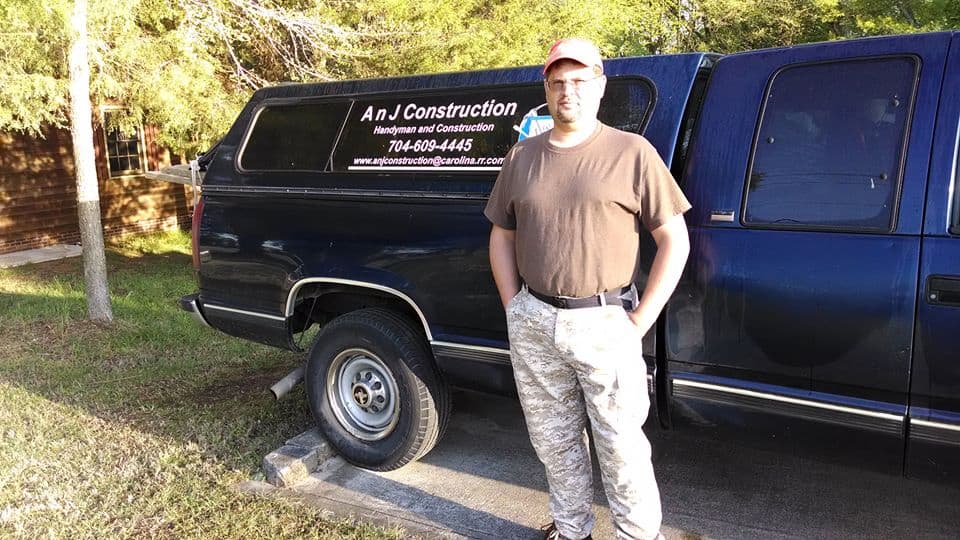 James Jordan – A n J Construction